Wishing the best to the dearest man who gives us so much.....enjoy your day Jason with your lovely family...have a ball, you deserve it!!

Thank you for the great times you share with us....we are so grateful!!

Sending you special wishes and success in all your future endeavors...looking forward to seeing you on the big or small screen, you light up every scene with your incredible talent and make it your own....you are truly a very special man, husband and father.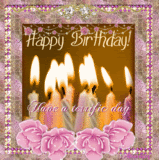 With Love and Admiration Always,
Kate